Private Security To Eliminate All Your Fears
Stop The Rogues In Their Tracks With Armed Security Guards
You've worked hard to get where you're at today. You've paid your dues, put in your time, and are reaping the benefits of hard work, perseverance, and determination. But with success comes detractions, such as unwanted attention from unscrupulous people looking to benefit from your success. With Reveles Intelligence Group, we safeguard your security and the security of all you've earned. Contact us today for all your security management needs!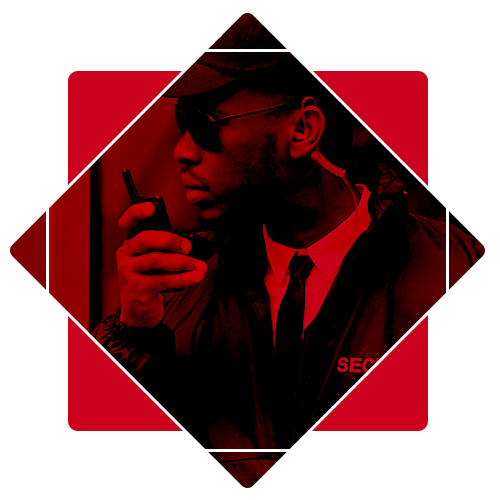 THE SERVICES REVELES INTELLIGENCE GROUP PROVIDES
Commercial Office Buildings
Corporate Headquarters
Maritime Properties
Distribution Centers
Manufacturing Facilities
Residential Buildings
Educational Facilities
City, State, & Federal Government Contracts
Places of Worship
Shopping Centers & Malls
Estate Security
Medical Facilities
Department of Private Security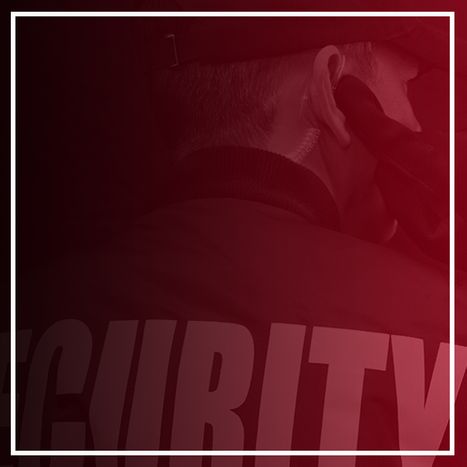 Almost weekly it seems we hear in the news about another incident of violence in the workplace. People today can snap in an instant, obtain a gun, and in a moment of emotional anger, kill innocent people. These incidents are tragic, and there's no one-way to stop these random acts of violence. Law enforcement can't protect thousands or even millions of people in their jurisdiction 24/7. Gun control doesn't work. Locked doors, security cameras, and metal detectors won't stop someone with a loaded weapon.
We like to think the world is a safe place. We like to think people are inherently decent. That might be mostly true, but the fact remains that protection is sometimes a necessity. Whether you need protection for your property, your business, yourself, or your loved ones, you need a private security company with the experience and tactical expertise to provide you with real safety.
There's only one sure-fire way to stop violence and that's by protecting yourself, either through your own training or hiring a professional security company to do so. Reveles Intelligence Group in San Antonio specializes in private security, including armed security, event security, personal security, corporate security, and family security. With our elite protection and security team all with veteran military and law enforcement experience, we can ensure you and your assets receive the highest caliber of protection services possible. Our bodyguards undergo regular field training and continual educational courses, and they are qualified in unarmed combat, weapons training, threat assessment, surveillance, evacuation route planning, conflict management, and other related security fields. Below, we'll list ways on how you can assess your security risk, find ways yourself to minimize your security risks, and how to hire a private security company to meet your unique security needs. Contact Reveles Intelligence Group today!

Determine your public exposure. Are you often in front of large crowds of people, giving speeches or seminars? Is your name in the newspapers a lot? Are you politically active? When you're in the news, is the press positive or negative towards you? If you're in the public eye, you need to consider private security services.
Physical accessibility. How easy is it for others to approach you? Do you welcome anyone who walks up to you on the street? Do you perform background checks on all your employees? Anyone who has physical access to you should be carefully selected, and it pays to be a bit cautious with strangers. You can be nice but not overly nice.
Financials. Are you wealthy or do you appear to be so in the public eye? Many celebrities are considered to have money, when in reality they are near bankruptcy. All that matters to those looking to gain from you is perception of wealth.
Office environment. Is your office environment laid back and relaxed or are people worried about lay-offs? Do you have a fair policy in place when you do have to fire people that allows them a chance for redemption before their firing? Most violence in the workplace stems from those who believe they are treated unfairly by their employer and are thus in the revenge game.
Security. What is your emergency security plan? Do you even have one? What are you currently doing to protect yourself? Do you train your employees on violence in the workplace and what to do if it happens? All of these are questions to consider for your public safety.

Assess credentials. Are the personnel in the private security company trained in law enforcement and security techniques? What are their fitness levels? What are their weapons training credentials? Do they have military experience, security detail experience, or law enforcement experience?
Reputation. Does the private security service have a great reputation in the community? Do they come highly recommended from friends, family, or work colleagues? Have they been in the news? Check online reviews and business bureaus for references.
Interview. Meet with the potential private security company, and ask questions related to their services and your needs. See if they are a fit with you and what you're looking for.
Reveles Intelligence Group in San Antonio makes it a priority to function as the eyes and ears for your home, business, or event. By doing so, we can take the necessary steps to create a safe environment and minimize security risk. Additionally, we believe in maintaining a strong and positive relationship with local law enforcement. Simply put, our private security company does a great job protecting you and your assets. If we can minimize or deter situations from occurring, we do an even better job.

For more information about our security services or to schedule a consultation, contact Reveles Intelligence Group online or by phone today.